About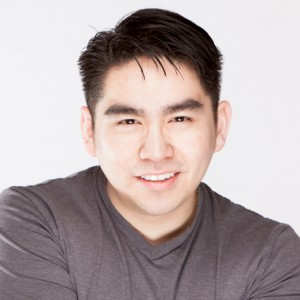 Equal parts full-stack marketer, business strategist and creative director. I specialize in results-focused creative marketing.
I continually strive to balance 'outside the box' creative thinking with relevant result metrics. Simply put, I build meaningful consumer relationships. I currently specialize in marketing strategy, rapid prototyping, UX/UI design, web analytics, and brand conceptualization for online product development.
I am currently the E-Commerce Manager at Ren's Pets Depot and my days are filled with cuddly kitty cats and chew toys. Renspets.com is Canada's largest pet supply ecommerce presence offering over 12,000 products of pet supplies. My responsibilities include managing a dedicated Ecommerce team, end-to-end Ecommerce strategy, development, platform maintenance, managing owned, earned and bought digital touch-points for the Ecommerce P&L and all digital communications company wide.
Previously to joining Ren's, I was a part of Waterloo tech start-up, Sortable. My day-to-day had me working with online brands including, Sortable, Snapsort, Phonerocket, CPUBoss. and Fighters.com in addition to launching a bunch of other domains currently operating in stealth mode.
I was the Editor-in-Chief of FullyM.com, a product I lead through conceptualization, product design and execution to build an editorial presence for Sortable brands.
When I'm not plugged into the interweb, I'm either strapped onto my snowboard on the hunt for some fresh powder, training to run Tough Mudder or fine-tuning the perfect BBQ hamburger recipe.